Sabrina Carelli
Skincare Therapist, Licensed Esthetician,
Facials/Massage & Waxing
I want you to step out of Kim & Co. feeling exceptional, indulged, and completely catered to.
It's my goal to provide you with professional and friendly service each and every time you step into my room. Whether you come see me for one of my signature Dermalogica facials ,a relaxing massage, or for a professional body wax service.
I became a Licensed Esthetician in 2001 and began working at the Kim & Co Salon & Day Spa in San Luis Obispo shortly afterwards.
To this day I love learning about skin health, the latest findings, and discoveries. I also am a Dermalogica skin therapist, and offer their high-end products and facial services.
This profession has allowed me to care for my clients in a personal and direct way. I love that I am able to impact their life by helping them discover healthier and more radiant skin. If they're sore or stressed, I can soothe and improve their day with a decadent massage.
And who doesn't love heading out to the local beaches after a professional bikini or brazilian wax service?

Toni Pistone
Cosmetologist
Over 20 years
Education
College
Cosmetology School
Ongoing education in Cosmetology
Favorite Current Trend
I love new trends involving haircutting, styling, make-up & hair color along with fashion, with a particular interest in the wedding industry.
Hobbies
Designing jewelry, studying the chemistry of Essential Oils & how it can benefit the human body, animals & our environment. My specialty is body cremes & deodorant room sprays – however, my education in this field is ongoing.

Vanessa Bouchillon
Hair Stylist/ Owner's Assistant
Education: San Luis Obispo Beauty College– Graduated 2012, been with Kim & Co. since 2018
I have always had a passion for working with hair. I love being able to create new looks and enhance people's natural beauty with a unique and specialized hair care service. It is my goal to help clients achieve their desired look and have them feel as beautiful as they are. It is truly a pleasure to have guests in my chair and know that they leave me feeling better about themselves!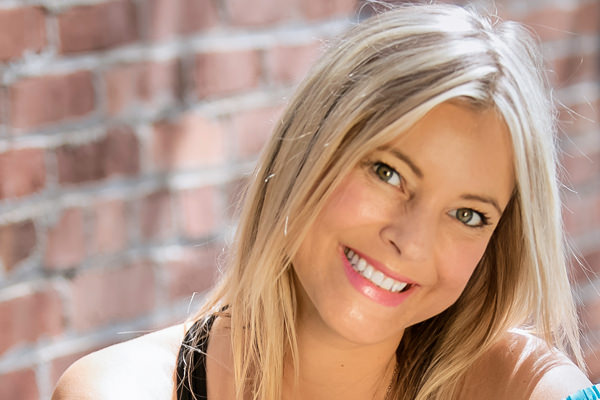 Anna Silveira
Hair Stylist & Color Expert
Experience
I have been a Stylist for over 17 years! I specialize in cuts, colors and Brazillian Blowouts!
My favorite products are Bumble & Bumble Thickening Shampoo & Conditioner and Thickening Spray
FUN FACT: I am co-owner of Faces a la Mode Salon and a mother of 2. I love helping clients look and feel beautiful and feel very lucky to work with so many motivated individuals.

Laura Broom
Manicurist
Experience
Licensed manicurist since 1984
Education
West Valley College – San Jose, California, 1987
Favorite Part of My Job
The interaction with clients, learning about their families, careers, interests and love life! I have several men that have regular manicures & pedicures, & I love the relationship I have with them all. They feel very comfortable with me & we laugh a lot (just ask the girls in the cutting room!).
Favorite Current Trend
One of my favorite trends is the glittery gel polishes. Used to be glitter was always bumpy, but now you can have the blingy look with a glass finish. I use the state of the art LED light that cures in 30 seconds & not the controversial UV lamp.
Hobbies
Painting, acrylic is my medium, I actually enter them in our local fair. I also live in North San Luis Obispo county in the middle of wine country, so wine tasting is a big interest of mine. I love animals and nature. From my home I enjoy views of vineyards and commute 35 min a day because I also love San Luis Obispo!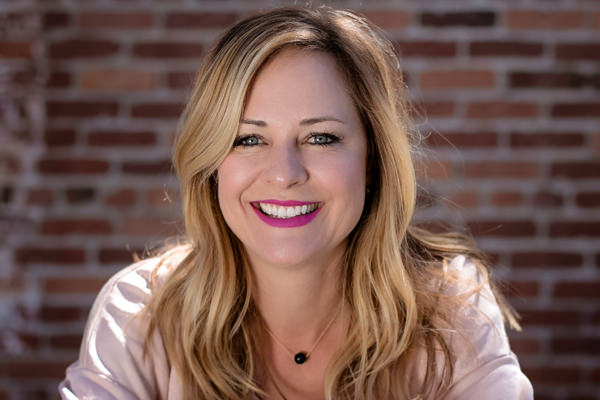 Rebekah Law
Master Stylist
YEARS IN THE INDUSTRY:  17
SPECIALTY:  Hair Painting, Short Haircuts
FAVORITE PRODUCTS:  Kenra Blow Dry Spray and Seven Diamond
FUN FACT:  I owned a salon for 15 years, but with all the changes brought about this year by Covid, I have joined the girls here at Kim & Co, and I am so excited to be part of this team!